The Top 5 Best Rated Restaurants in Chianti
Flavors from a single bite of a local bread to a hearty sip of old wine can take us to places, history, and culture. When visiting a place, it is just right to not only stroll in the streets and meet the locals but also take part in their culture by indulging in their local food and drinks.
If you are looking for Mediterranean, Contemporary, and or Tuscan cuisines to try during your upcoming trip, here are the five best-rated restaurants in Chianti, Radda, that will surely complete your Tuscany visit. 
Taverna Squarcialupi 
Dominating the first place, Taverna Squarcialupi  lies in the historical center of Castellina in Chianti. The restaurant operates inside a beautifully structured two rooms with an open-plan kitchen from its panoramic terrace, medieval walls, and serene view of the hills. 
Their menu servings were inspired by Tuscan cooking from its fresh home-made pasta to its Chianina Beef. If this cooking style interests you, you might want to check on Montemaggio for an authentic Tuscan culinary class experience.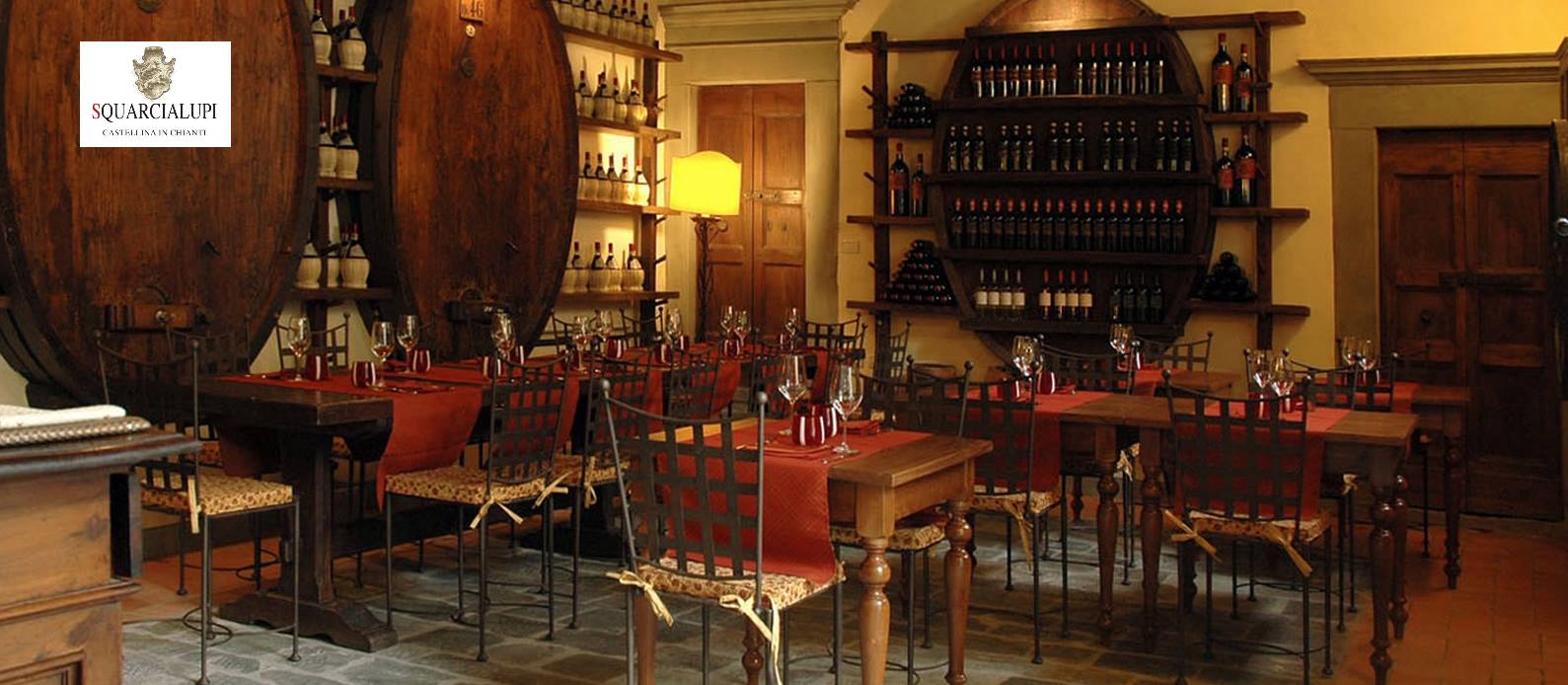 Badia di Coltibuono 
Known for its thousand years of producing excellent wine and oils, Badia di Coltibuono serves its traditional Tuscan recipes at the hillside of the Monti del Chianti. Since 1968, the family-run restaurant has been producing its wine and organic food, and until up to this day, they remain to have the best meals in the Chianti region. 
Offering a tasting menu of four wines by the glass for 58.00, get a chance to experience their Coltibuono wine. For more wine tasting tours, taste the best vintage wines in Tuscany by availing Montemaggio's wine tours and destinations.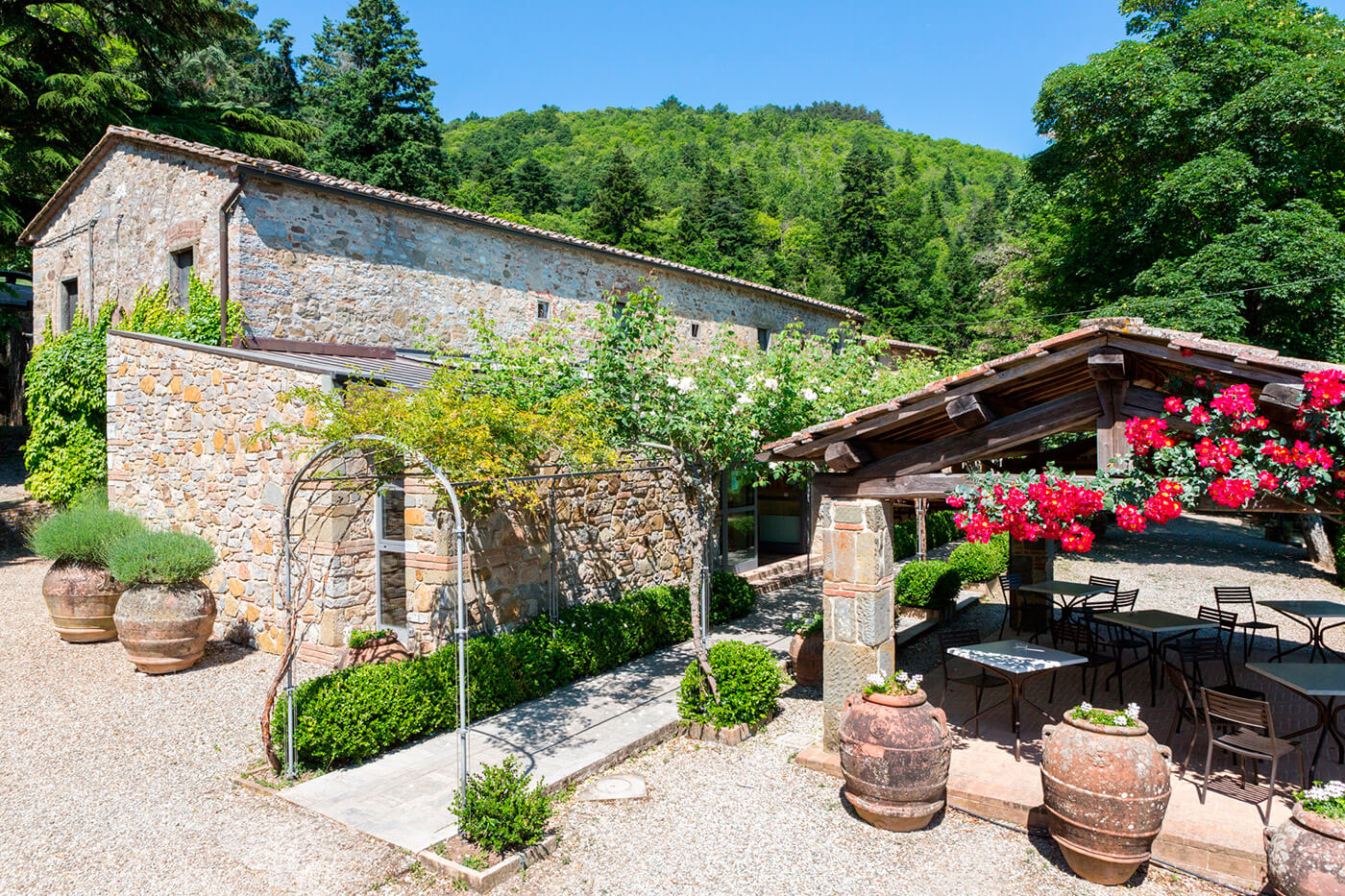 Osteria Contemporanea

Traditional dishes created and served by their Michelin-starred chef; Osteria Contemporanea tops high-quality redesigned food with tradition and innovation. Along with this, their wine list focuses on extreme wines, those that will challenge climatic conditions. 
They are situated in Castellina with the best dishes priced 18 and below. One of their top recipes that remain to be a secret is their pasta, which tastes like grandma's, as they said. Have plans on recreating dishes like this? Get one of the staple ingredients in Montemaggio's.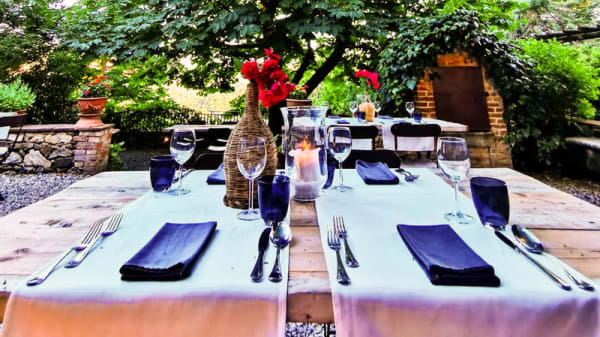 Il Celliere a Castagnoli 
Another Tuscan represent is the Il Celliere a Castagnoli in Gaiole, Chianti. From pasta to Chianina ragu to the inevitable tagliata, devour this in the fortress of Chianti Hills. 
Have a taste of their best-selling dish, Ravioli fatti in casa ripieni di fave e pecorino serviti su fonduta di pecorino e riduzione di Chianti classic Castagnoli by taking it home through Montemaggio.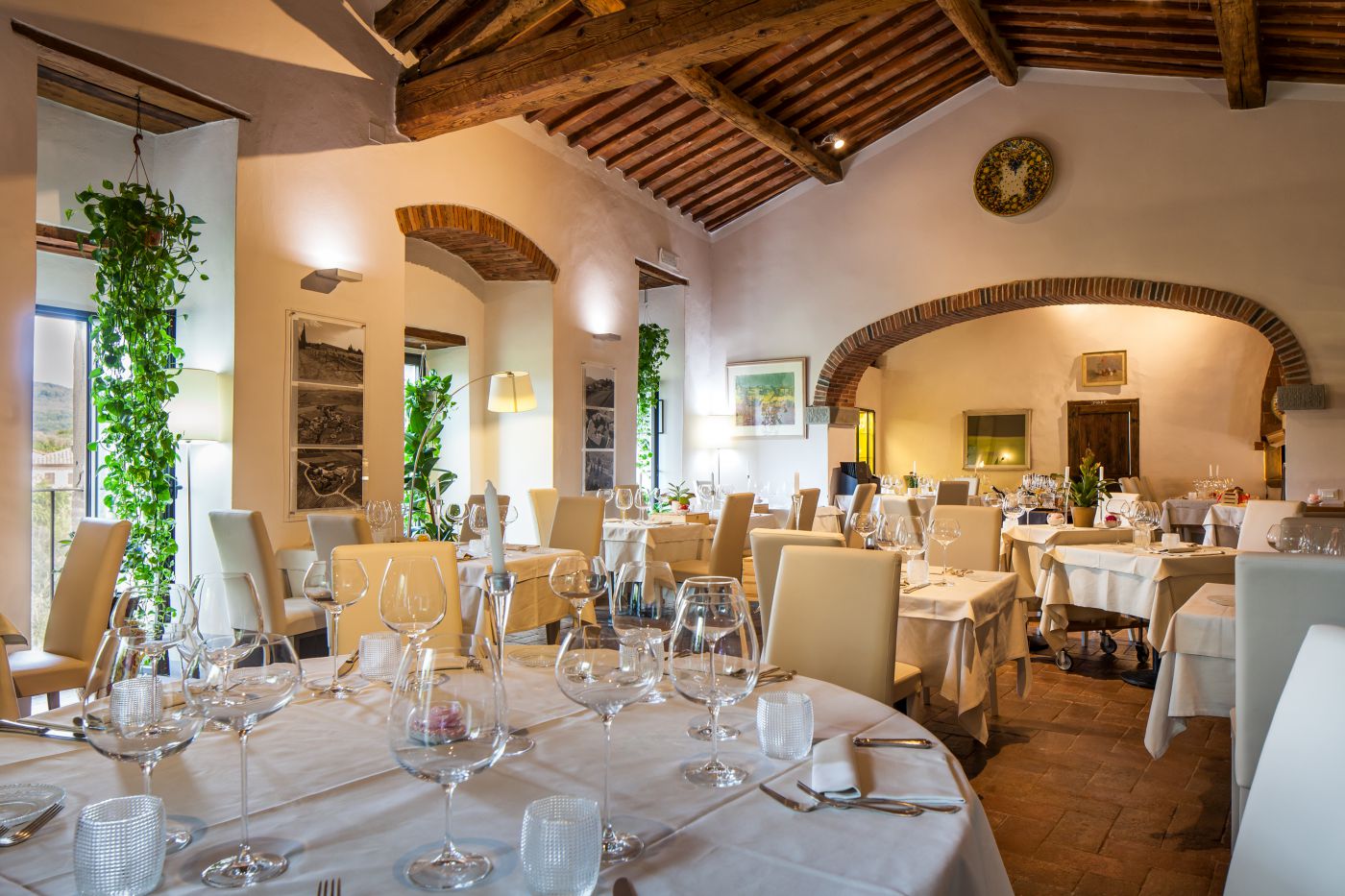 Foresteria Villa Cerna 
Found in the heart of Chianti Classico, Foresteria Villa Cerna is surrounded by vineyards where the best traditional Tuscan cuisine and wines are served. Run in the historical estate of the Cecchi Family; they offer the best fresh pasta, grilled meats, mushrooms, and fresh truffles as well as local cheeses. 
Aside from these tasty delicacies, many of these restaurants  have an extensive list of wine from the Chianti Classico countryside.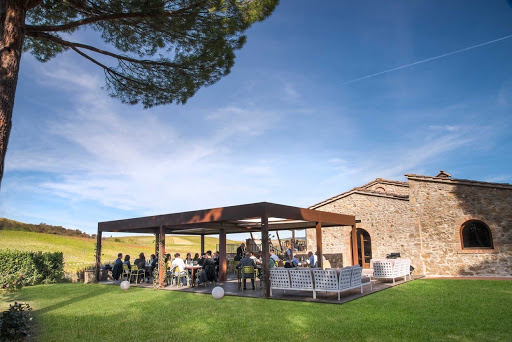 Many of them carry the  wines of Montemaggio or you can just come to our estate and try them on sight. 
A journey to the Tuscany region is not just about a little sip of wine or taste of their best dishes. It is more of getting to know the historical culture and immerse it into the lifelong tradition. 
A Tuscany experience is incomplete without wine tasting and traditional organic food.